19BOX074
HOT STATION / SYNOPSIS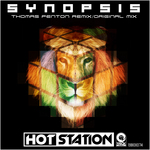 1.THOMAS PENTON REMIX
2.ORIGINAL MIX
HOT STATION THOMAS PENTON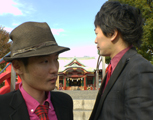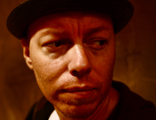 PRESS
After the successful release of their two cover tunes 'The Groove' and 'Roadblock', the collaboration in between DJ 19 and Hideout known as Hot Station is on fire. Their recent form continues on the 19BOX imprint with a funky 1980s-inspired groove. 'Synopsis' is their first original in a while and uses a twisted loop backed by an old school-esque breakbeat. The track starts out with a MiniMoog-like bassline and piano chords that are backed by choral pads - further adding to the atmospheric nature of the track. Since synth work is a top priority here, this is the reason behind the track being called 'Synopsis'.
The remix comes courtesy of long time 19BOX RECORDING friend, collaborator and remixer, Thomas Penton. Thomas has been the source of a large chunk of 19BOX RECORDINGS' output for well over a decade. As only Thomas can, this remix is a chunkier affair that heads straight for the jugular and takes focus on the stereotypical 'build it up and break it down again, only to build it up again' dancefloor-proven formula.
With a mix that's meant for chilling and another that's meant for dancing, there's sure to be something to suit all tastes here.
RELEASE DATE : November 6th, 2013(beatport) , December 4th, 2013(other)