19BOX055
SOJIRO / DAINTY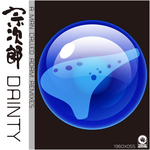 1.A MAN CALLED ADAM CINEMATIC MIX
2.A MAN CALLED ADAM CINEMATIC REDUB
3.A MAN CALLED ADAM CINEMATIC DUB
SOJIRO A MAN CALLED ADAM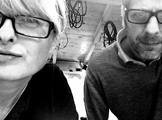 PRESS
We are delighted to announce that Sojiro has joined 19BOX RECORDINGS. He is one of most respected new age artists in Japan, and is very well known for his talents as a ceramic ocarina player. Not only a master of the instrument, he also manufactures ocarinas - amassing over ten thousand made by his own hands over the years. All release sees him use ten ocarinas from his own hand-made collection. The people of Japan recognize him as an artist that has made music for the Japanese Broadcasting Corporation's NHK – which is the national public broadcaster of Japan. He infamously scored the music for the special program "The Great Yellow River". After that garnering attention for his work with the NHK, he started to climb to the top of the new age/easy listening music scene in Japan and cemented his notoriety in that genre. After an encounter with 19BOX label boss DJ 19, a long time fan of Sojiro, it was agreed that Sojiro would provide a future project for the label.
The first release from that project is 'Dainty', which has been remixed by Balearic chillout heroes A Man Called Adam – of whom is made up of the British duo of Sally Rodgers and Steve Jones. They are living legends in the chiilout/lounge scene, with over 2 decades of experience. In 1990 they were featured in the infamous Ibiza-based BBC Channel 4 documentary, "A Short Film About Chilling" that documented the rise of acid house and dance music culture in the UK and Ibiza. This film was a huge influence on generations of British youth and beyond. For over two decades they have bridged the divide in between the genres of jazz, rare groove and acid house. More recently their focus has been on cinematic sounds. Using the that very theme of cinematic energy, they have delivered 3 excellent remixes in homage to film-scoring legends Popol Vuh and Ennio Moricone.
Best chillout grooves for coming to summer. Are you ready to be relaxed?
RELEASE DATE : 2012.05.30(beatport) , 2012.06.27(other)