PLM036
DANI SBERT / TERMINOS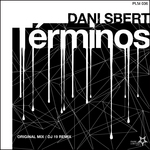 1.
TERMINOS (ORIGINAL MIX)
2.TERMINOS (DJ 19 REMIX)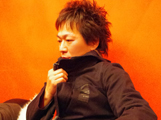 PRESS
PARK LIMITED MUZIK is proud to introduce a masterpiece from the likes of Dani Sbert. We are very pleased that this international producer is going to be part of creating techno history with us. As always, his sound and quality of production is amazing. This original track has a special signature element that we think may be one of the autumn's go-to tunes to play. PARK LIMITED MUZIK's label boss DJ 19 provides an equally as good remix
Dani Sbert hails from Spain. Over the years he has released on a tonne of labels such as TRANSMIT, BUSH, YING YANG, NAKED LUNCH, METODIQ, RELOAD BLACK LABEL, BINARY 404 and many others. Several of his productions are among the best sellers of the years 2011-2014 on the Beatport minimal and techno charts. He has also produced music with artists like Cristian Varela, Loco & Jam, Pig & Dan, D-Unity and amongst others.
There's not much about DJ 19 that needs further explanation. As one of the top DJs and producers in Asia, he has released and remixed a who's who of electronic music, played key venues all over the world and also owns 19BOX RECORDINGS in addition to PARK LIMITED MUZIK.
RELEASE DATE : October 12th, 2015(beatport) , November 9th, 2015(other)