19BOXAL022
VARIOUS ARTISTS / TOKYO NIGHT LOUNGE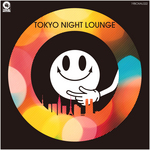 01.VALID EVIDENCE / LOVE THEME FROM BLADE RUNNER(ALLAN ZAX REMIX)
02.DJ 19 / SUPERNOVA(GENUINE FAKES REMIX)
03.AMBROZIA & GANGA / ON MY OWN(ORIGINAL MIX)
04.HOT STATION / LADY(HEAR ME TONIGHT)(CHILLED VERSION)
05.DJ MOTIVE & HIDEOUT / SEASIDE(ORIGINAL MIX)
06.GENUINE FAKES / THIS WAY LIKE I LIKE IT(EXTENDED MIX)
07.CARL TREGGER / NOSTALGIA(ORIGINAL MIX)
08.DJ MOTIVE / FIND A WAY(AUTOCHARM REMIX)
09.G-DAY / DUBBA(ORIGINAL MIX)
10.PAUL2PAUL / EVERYTHING IS DOWN(AUTOCHARM REMIX)
11.VALID EVIDENCE / HAZY SHADE OF LOVE(ORIGINAL MIX)
PRESS
Relax your mind, highten your senses and lose yourself inside a world where nothing but the music matters. It's time to unwind for the latest volume of 19BOX RECORDING's lounge series that focuses on places in Japan.
"Tokyo Night Lounge" is follow up to successful "Kyoto Sakura Lounge" compilation has the distinction of being exclusively produced by Japanese artists. "Tokyo Night Lounge" is based upon Tokyo nights out lounging away with friends. As such, we compiled tunes from chillout, downtempo, lounge and even nu-disco. Keeping with tradition, we have featured two unreleased tracks. The first is the aptly named 'Nostalgia' by Frenchman Carl Tregger, whilst the other has been produced by label staples Valid Evidence(DJ 19 + Yu-Ta) entitled 'Hazy Shade Of Love'.
Crack open a bottle of champagne, don your best designer suit and fall back into a comfy lounge chair while you throw on the sounds of "Tokyo Night Lounge"!
『Kyoto Sakura Lounge』に続く、日本の地名を冠したラウンジ・コンピ・シリーズ第2弾は『Tokyo Night Lounge』。ゆるいラウンジ/チルアウトからまったりのニューディスコ系まで、19BOX RECORDINGS主要アーティストの楽曲を網羅。このコンピ用に、フランスのCARL TREGGERが「Nostalgia」を、DJ 19とYU-TAによるVALID EVIDENCEが「Hazy Shade Of Love」を新たに書き下ろしている。夜を演出する小道具となること請け合い。
RELEASE DATE : August 26th, 2015