19BOX097
DJ 19 / SUPERNOVA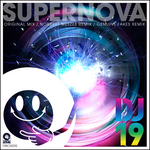 1.ORIGINAL MIX
2.NORBERT MESZES REMIX
3.GENUINE FAKES REMIX
DJ 19
NORBERT MESZES GENUINE FAKES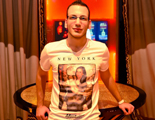 PRESS
19BOX RECORDINGS is proud to introduce another masterpiece from label head honcho, DJ 19. This is his first release on 19BOX RECORDINGS since 2013's 'You Got Me Wrong'. That said, he's been keeping busy with his release schedule through other guises. Ambrozia, Hot Station, Valid Evidence, Plagiarism, Definition Of Affranchise, and a collaboration in between Bryan Cox and Balthazar & JackRock have all the magic touch of DJ 19. The original mix of 'Supernova' is first track of many more to come from DJ 19. Taking its influences from early Detroit techno, the track features a huge baseline that's driven by deep and techy grooves that are bound to keep you swaying.
The remixes come courtesy of Norbert Meszes and Genuine Fakes. Norbert Meszes hails from Hungary and is already known for his remix of The YellowHeads on our sister label, PARK LIMITED MUZIK. This is his first venture on 19BOX RECORDINGS. He kept the flavour of the original, but dropped the tempo and added some atomopherics for good measure. Genuine Fakes from Tokyo, Japan does only what he can do. He somehow manages to take the original mix and turn it into an acid jazz-laden love in that would fit right in with a smoky 1960s-era bar filled with the world's movers and shakers drinking dry martinis.
While DJ 19 may not be a supernova, his mind is forever 19 and his music will be forever radiating into the universe!
RELEASE DATE : August 17th, 2015(beatport) , September 19th, 2015(other)