PLM030
VARIOUS ARTISTS / PARKLIFE VOL.2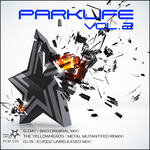 1.G-DAY / BAD(ORIGINAL MIX)
2.THE YELLOWHEADS / METAL MUTANT(FEO REMIX)
3.DJ 19 / IC(2002 UNRELEASED MIX)
G-DAY THE YELLOWHEADS FEO DJ 19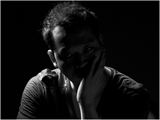 PRESS
PARK LIMITED MUZIK is proud to bring you the second installment of 'Parklife' - our in-house compilation series that focuses on bringing unreleased mixes and tracks to the world. 'Parklife Vol.2' is a little bit different from 'Parklife Vol.1'. It goes without saying that these tracks still remained unreleased until now - with one exception. A random rediscovery of DJ 19's 'IC (2002 Unreleased Mix)' was found in the midst of a studio move. The original was released back in 2002 on our parent label 19BOX RECORDINGS. Being a personal favorite of ours, we decided to release this version without an update because it still sounds fresh and relevant all of these years later.
The other two tracks are new and exclusive for this EP. Russian producer G-Day is the owner of LIBERTY RHYTHM and SEESAW RECORDS. He has already made previous appearances on both 19BOX RECORDINGS and PARK LIMITED MUZIK under The Time'Machine and DEDA monikers. You'll find his contribution to the EP is a dubby affair layered with more atmosphere than most planets and we're sure it will get you swaying.
Not to be outdone, one of PARK LIMITED MUZIK's main producers has been Feo from Taiwan and he has taken on remixing The YellowHeads' 'Metal Mutant' track. As per usual, he's added his trademark tribal sounds and layered them with spacey effects that will make you feel like you're on a spaceship with a nightclub on board that's on its way to Mars. That's our way of trying to avoid saying it will take you on a journey!
RELEASE DATE : May 4th, 2015(beatport) , June 1st, 2015(other)