PLM027
DJ 19 / WANNA KILL U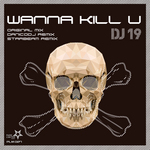 1.ORIGINAL MIX
2.DANICODJ REMIX
3.STARBEAM REMIX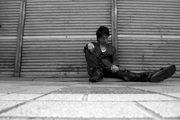 PRESS
DJ 19 strikes back with another fantastic release on his very own PARK LIMITED MUZIK imprint. The original mix of 'Wanna Kill U' is first up and features a driving tech house production that features a robotic voice driving home the point that the track wants to kill you on the dancefloor. The production is in a similar style to DJ 19's previous 'Gonna Work' track.
DanicoDJ is a young talent from Colombia. His remix is very different from the original, as it combines groovy and funky elements that's driven by a pulsating sub-bassline.
The final remix comes courtesy of Starbeam from St. Petersburg, Russia. Originally a drum & bass producer at the beginning of his career, he has since then moved to a more progressive style. His remix introduces more melodic elements, but still retains the driving elements of the original.
RELEASE DATE : February 13th, 2015(beatport) , March 13th, 2015(other)