19BOX090
AMBROZIA & GANGA / ON MY OWN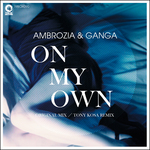 1. ORIGINAL MIX
2. TONY KOSA REMIX
AMBROZIA & GNAGA TONY KOSA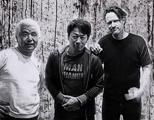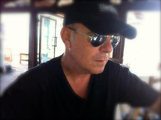 PRESS
We are delighted to present you with our first single of 2015! 'On My Own' comes from the chillout dons of Japan and Denmark. Both Ambrozia and Ganga's productions over the years have featured chilled-out ambiances, jazzed-out moodiness, soulful vibes, sunset-laden deepness and reminiscing of beach holidays lounging under an Ibiza terrace.
There is no need for an introduction to Ambrozia for fans of 19BOX. The downtempo outfit of DJ 19 & Edison have held a long and storied history on the label. Their counterpart Ganga A.K.A. Christian Rønn is famous for his inclusion in the well-known "Café Del Mar" compilations. All three of the producers met in Tokyo after Ganga played for DJ 19's 19BOX RECORDINGS' 15th Anniversary party at the Sumida Aquarium.
Don't forget to check out the groovy and pitched up remix by Tony Kosa. This veteran DJ is known for creating Exogroove. He has DJed in every major nightclub in Italy and also uses his talents for producing music as well. As a post script, his son is Stefano Kosa who has released tracks on labels such as DEEPERFECT, TOOLROOM and BEAT THERAPY.
RELEASE DATE : February 2nd, 2015(beatport) , March 2nd, 2015(other)