19BOX089
DJ MOTIVE & HIDEOUT / SEASIDE EP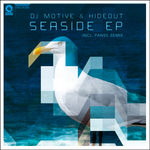 1.DJ MOTIVE & HIDEOUT / SEASIDE(ORIGINAL MIX)
2.DJ MOTIVE & HIDEOUT / SEASIDE(PANSIL REMIX)
3.DJ MOTIVE / SWEET(ORIGINAL MIX)
4.HIDEOUT / LANTERN(ORIGINAL MIX)
DJ MOTIVE(RIGHT) & HIDEOUT(LEFT)
PANSIL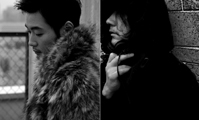 PRESS
Our Japanese friends DJ Motive and Hideout have come back together with their collaboration track called 'Seaside'. As a result, 19BOX RECORDINGS have gathered several of their solo compositions to bring you the 'Seaside EP'.
'Seaside' is a lush chillout tune that could also be considered really deep house as well. It combines good DJ Motive's magical beat programming and Hideout's melancholic piano playing. The remix comes courtesy of Pansil from Greece - who was already appeared on our sister label PARK KIMITED MUZIK as a remixer. His version adds darker elements on it and injects more dancefloor elements to make it more of a club driven remix.
Continuing with the EP, DJ Motive brings us another track entitled 'Sweet'- which uses steel drums to provide a tropical flavour to the relaxed nature of the track. On the other hand, Hideout uses an approach in 'Lantern' that draws heavily upon jazz and jazz-influenced hip hop producers like DJ Premier. Full of piano, muted trumpets and jazz rhythms, this is definitely a future acid jazz classic!
Dim the lights, light some candles, pour a tumbler of whiskey and snuggle up to a loved one. These tracks are sure to bring a relaxing smile upon your face!
RELEASE DATE : December 29th, 2014(beatport) , January 26th, 2015(other)