PLM023
October 19, 2014 3:26 AM 19boxrec
|
LINK
D.P.KASH / A.C.I.D.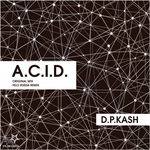 1.ORIGINAL MIX
2.FELO RUEDA REMIX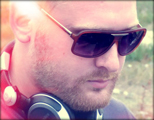 PRESS
D.P.Kash who hails from Krasnodar, Russia, makes an absolutely massive debut on PARK LIMITED MUZIK with his track 'A.C.I.D.'. He has already appeared on the PARK imprint as a remixer of DEDA's track 'Privacy'. This however, is his first original production on the label and it comes with remixes from Felo Rueda.
Felo Rueda is a producer and DJ from Colombia. After 2013, he has released tracks on labels URANOBEAT RECORDS, GENERAL SURGERY RECORDS, 911 RECORDINGS, WHITE MUSIC RECORDS and many others. He has added an even more techy flavour on the original.
PARK LIMITED MUZIK is always open to new producers and we are constantly seeking out new talent from the world over!
RELEASE DATE : November 17th, 2014(beatport) , December 15th, 2014(other)