19BOXAL019
VARIOUS ARTISTS / 80S INVESTIGATION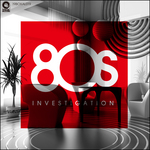 01.VALID EVIDENCE / LOVE THEME(ORIGINAL MIX)
02.HIDEOUT / SONGBIRD(ORIGINAL MIX) *NEW
03.VALID EVIDENCE / LAST CHRISTMAS(ORIGINAL MIX)
04.GENUINE FAKES / MERRY CHRISTMAS MR. LAWRENCE(ORIGINAL MIX)
05.AMBROZIA / ON THE BEACH(CLAES ROSEN INSTRUMENTAL MIX)
06.HOT STATION / THE CAPTAIN OF HER HEART(INSTRUMENTAL MIX)
07.VALID EVIDENCE / THE WAY IT IS(ORIGINAL MIX)
08.AMBROZIA / THE POWER OF LOVE(SHANGO TREX VOX MIX)
09.VALID EVIDENCE / I LIKE CHOPIN-JAPANESE EDITION(80'S ALTERNATIVE MIX)
10.DJ 19 / RAINFOREST(EXTENDED CLUB MIX)
11.DENNIS "SHANGO TREX" LLEWELLYN / CARIBBEAN QUEEN(TOPO REMIX)
12.HOT STATION / THE GROOVE(DJ SOATZ RADIO EDIT)
13.HOT STATION / ROADBLOCK(FREAKBREAK VS MOUSSA CLARKE REMIX)
14.VALID EVIDENCE / NIGHT BIRTDS(ORIGINAL MIX)
PRESS
The self-proclaimed king of 1980s music in Japan is DJ 19. He has a keen ear for that particular decade in music and it helps explain why he's released many 1980s cover tunes under the DJ 19, Ambrozia, Valid Evidence and Hot Station guises over the years. As a result of his love for all things breakdancing, new wave, parachute pants, big hair, electro, synth pop and other 1980s-based culture, he has decided to release a compilation that focuses on 80s cover tunes that's aptly titled "80s Investigation". The album's chillout grooves include mostly projects he has been involved with. There are only 2 songs in which he wasn't involved.
Most of the tracks have already seen a release, but there's also 3 new exclusive tunes here. The first one has been done by Valid Evidence aka DJ 19 & Yu-Ta. They have covered the revered 'Love Theme' from the movie "Blade Runner". It just so happens that this move is DJ 19's favourite movie of all time, with an amazing musical score by the legend that is Vangelis.
The second track is by Ambrozia - aka DJ 19 & Edison. They have covered Frankie Goes To Hollywood 'The Power Of Love'. The Original Mix was released on Ambrozia's "Bells Of Christmas" release in 2013. It features the male vocalist Shango Trex.
The third new track is a cover by Hideout of a huge instrumental hit in 1980s - Kenny G's 'Songbird'.
"80s Investigation" is the ultimate soundtrack to any discerning clubber's winter holiday.
19BOX RECORDINGSから、80年代に焦点を当てたコンピレーションが登場。レーベルの総帥であるDJ 19は、AMBROZIA、VALID EVIDENCE、HOT STATIONといった名義を使用し、多くのカヴァー・ヒットを生み出してきたが、その中から代表的な作品を集めたのが『80s Investigation』だ。新たにVALID EVIDENCEとして映画『ブレードランナー』からVANGELISの「愛のテーマ」、AMBRZOIAとして『Bells Of Christmas』に収録したFRANKIE GOES TO HOLLYWOODの「The Power Of Love」を、FREEMYNZのSHANGO TREXをフィーチュアしたヴァージョンに改作。またHOT STATIONの相方でもあるHIDEOUTがKENNY Gの名インスト曲「Songbird」を制作し、3曲が初お目見えとなる。HOT STATIONの「The Captain Of Her Heart」と「The Groove」の配信未発表ヴァージョンも収録。オリジナル・アーティストは以下の通り。ヴァンゲリス、ケニー・G、ワム!、坂本龍一、クリス・レア、ドゥーブル、ブルース・ホーンズビー&ザ・レンジ、フランキー・ゴーズ・トゥ・ハリウッド、小林麻美(ガゼボ)、ポール・ハードキャッスル、ビリー・オーシャン、ロドニー・フランクリン、ストック・エイトキン・ウォーターマン、シャカタク。
RELEASE DATE : December 3rd, 2014