19BOX084
PLAGIARISM / FUCK U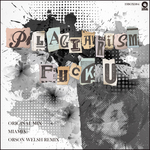 1.ORIGINAL MIX
2.MIAMIX
3.ORSON WELSH REMIX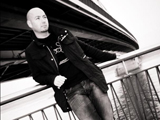 PRESS
To celebrate the arrival of our 15th anniversary, 19BOX RECORDINGS have lined up an outstanding new release guaranteed to inject extra energy into the dance floor. As the track title suggests, 'Fuck U' from Plagiarism packs an absolute wallop. Plagiarism is a collaboration in between label boss DJ 19 and longtime collaborator, contributor and 19BOX stalwart Thomas Penton AKA Arkatec. We have also included a fantastic remix from Dutch impresario, Orson Welsh.
Arkatec is the newly created alias of Thomas Penton, who has decided to focus his creative energy towards a new direction in electronic music - one that is dark and energetic, yet deep at times. To complicate matters a little further, they have decided to use Plagiarism as the group name than the usual DJ 19 Vs Thomas Penton artist name of the past. Confused? There's no need since the music what's taking control here. The original has tribal and techy elements, while the Miamix that is featured on our "WMC 2014 Sampler" is a more uplifting version.
Dutch tech and house bad boy Orson Welsh presents a low-slung, driving and skippy-beats monster of a remix that doesn't quit pulsating. He won the Dutch DJ Championships in 1996 and has released many tracks as Orson W., Orson 'W' Vs Disco Brothers and so forth. Currently he is most well-known for his remake of the seminal Detroit techno classic 'Strings Of Life'.
RELEASE DATE : August 11th, 2014(beatport) , September 8th, 2014(other)