19BOX077
DJ 19 / OCEAN DRIVE 2014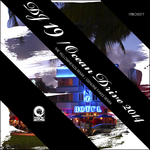 1.THE YELLOWHEADS REMIX
2.GENUINE FAKES REMIX
DJ 19 THE YELLOWHEADS GENUINE FAKES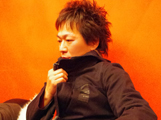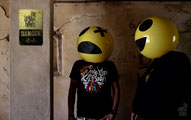 PRESS
Back in 2001, DJ 19 wrote 'Ocean Drive' after he was inspired from a visit to Miami for the annual Winter Music Conference (WMC) that's held there. It was officially released in 2003 with a Noel Sanger remix. Seeing as time has moved on since then, we figured it couldn't hurt to remodel the original and add a modern twist for 2014. With that in mind, we have two excellent remixes to share with you.
The first remix comes from The YellowHeads, who are made up of two guys from Spain. Their releases have seen light on labels such as Renesanz, Diving Forces Recordings, Deeperfect, Phunk Traxx, Audio Elite, Selected Records, Perfekt Groove Recordings, The End Recordings and of course their own Reload Records. Their techy and groovy remix has firmly updated the original to present standards of the dance-floor.
The second remix is from Genuine Fakes AKA Sota S., who is well-known as the organizer of TORTURE GARDEN JAPAN. Torture Garden is one of the most famous and premier international fet-ish parties. Using the Genuine Fakes guise Sota works within the lounge or chillout genres. He doesn't disappoint us here and has delivered a stunning rendition that uses Latin elements.
RELEASE DATE : March 24th, 2014(beatport) , April 21st, 2014(other)