PLM019
DENIS BABAEV / DANCING WITH DOLPHINS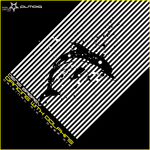 1.ORIGINAL MIX
2.DEEP MIX
DENIS BABAEV

PRESS
Denis Babaev makes his PARK LIMITED MUZIK debut with a couple of takes on a rather hypnotic tech tune. As an up and coming producer from Severodonetsk, Ukraine he has already appeared on the 19BOX RECORDINGS catalogue several times. His first original track with the label was 'Never Say Love Me'. We have also used his services on 3 remixes. The first remix was Valid Evidence's 'A Dream Within A Dream', the second remix was of Ethereal Sounds' 'Sassy Inhabitant' and the third was with label head honcho DJ 19 of Ozgur Ozkan's 'Calm Before The Storm'.
Along with music production, Denis is also a very talented designer. As a result of his experience in graphic design, he produced a couple of mixes of the original track that take different angles. The 'Origi-nal Mix' features a huge baseline with atmospheric pads sprinkled with sparkling synth lines. The 'Deep Mix' is more of a bouncy style that features lush strings and err, goes in a more deep direction.
PARK LIMITED MUZIK is proud of this release and we firmly believe this represents we contribute to forward-thinking releases that focus upon excellence. We hope you do too!

RELEASE DATE : September 11th, 2013(beatport) , October 9th, 2013(other)