19BOX073
DJ 19 / YOU GOT ME WRONG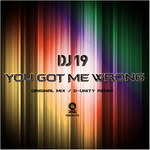 1.ORIGINAL MIX
2.D-UNITY REMIX
DJ 19 D-UNITY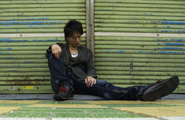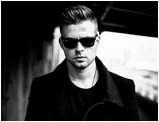 PRESS
We're proud to present something a bit special from 19BOX RECORDINGS! Unlike the previous two single releases that were chillout/lounge, DJ 19 has drank a large dose of rocket fuel and pumped it into this dancefloor-driven tune. 'You Got Me Wrong' shuffles along with piano and tough percussion; which all slowly builds as it coats each layer with more intensity. The original featured a vocal that was originally commissioned for a theatre production of male models/actors called "NAKED BOYZ". The final version has dropped the vocals and added percussion in their place to make this a true club tune.
D-Unity is one of the world's most prolific and acclaimed producers in the electronic music dance scene
He has worked with Universal Music and its artists: Usher, Enrique Iglesias, Havana Brown, and Pitbull. And he has released many tracks on prestigious labels such as Toolroom, Yoshitoshi, Stereo Productions, Ultra, Armada and his very own Beat Therapy. His sound is unique, distinctive with a touch of ethnic influence within the tech-house, tribal, and techno genres.
RELEASE DATE : September 25th, 2013(beatport) , October 23rd, 2013(other)