19BOX068
DJ 19 / DID I FALL SALEEP?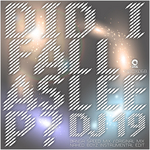 1. GANGA SPEED MIX
2. ORIGINLA MIX
3.NAKED BOYZ INSTRUMENTAL EDIT
DJ 19 GANGA


PRESS
DJ 19 shows his production mastery once again with 'Did I Fall Asleep?'. This is his 2nd chillout track under his standard recording name instead of using the aliases of Ambrozia, Valid Evidence or Hot Sta-tion. The original was commissioned for a theatre production of male models / actors called "NAKED BOYZ". It features live instrumentation, including the guitar and flute. DJ 19 decided to expand this to release as a single -which features the exclusive bonus remix from Danish downbeat king, Ganga(Christian Ronn).
Gnaga is well known in the downtempo scene. Tracks from his impressive five album catalogue have been licensed to over a 200 compilations worldwide. These compilations include the very influential "Café Del Mar", "Real Ibiza", "Buddha-Bar" and "Serve Chilled" chillout collections. His unique approach has added an electro element to the already fantastic Original Mix.

RELEASE DATE : April 10th, 2013(beatport) , May 8th, 2013(other)