19BOX062
AMBROZIA / ON THE BEACH PART 2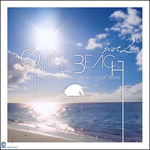 1.GRANDMOMS HANDS REMIX
2.CLAES ROSEN INSTRUMENTAL MIX
AMBROZIA LONNIE HIRSCH GRANDMOMS HANDS CLAES ROSEN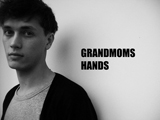 PRESS SHEET
Japanese Chillout outfit Ambrozia continues with their return through the release of their stellar single 'On The Beach'. The second installation of the single sees new remixes make their debut courtesy of the Ukraine's Grandmoms Hands and a 19Box label favourite, Claes Rosen of Sweden.
While you may not be familiar with the Grandmoms Hands name, he has already seen a release on 19BOX RECORDINGS as a remixer using the Brain Stealer alias. A change in focus of his deep house sounds saw a change in his name as a result. Labels such as BACCARA, ZELOS DEEP and PASSION RECORDINGS have all featured his music under his Grandmoms Hands moniker.
Claes Rosen needs no introduction from us. He has already delivered a fantastic breakbeat remix on Part 1 of 'On The Beach'. Here he strips back the vocals and delivers an instrumental mix.
Not to disappoint, there is also a Part 3 remix package in the works. Enjoy the sounds of this one before it's too late and Part 3 comes around.
RELEASE DATE : September 26th, 2012(beatport) , October 24th, 2012(other)