19BOX060
AMBROZIA / ON THE BEACH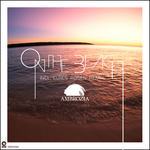 1.CLAES ROSEN REMIX
2.ORIGINAL MIX
3.ANOTHER MIX
AMBROZIA LONNIE HIRSH CLAES ROSEN



PRESS
Time flies when it comes to music. It has already been six years since Ambrozia released their last remix series, 'COX EP Vol.3'; which featured remixes of tracks from their debut album "Velvet". Since that time, they have gone on to release 2 albums, "Real 4 Life" & "Lifetime". They are also known for delivering a cover of 'Arthur's Theme (Best That You Can Do)' for a Burt Bacharach tribute album called, "Inner Reserves 2 – Meet Burt Bacharach".
Ambrozia is a Japanese Chillout outfit containing members DJ 19, Edison and Julianne. Their songs have been featured on many famous chillout and lounge compilations, such as "Real Ibiza", "Café Ibiza" and "Café Nirvana", amongst several others. This time sees them covering Chris Rea's AOR/disco classic, 'On The Beach'. Instead of using their usual vocalist Julianne, they hired the talents of Lonnie Hirsch – who is an American singer living in Japan. His husky voice matched the original concept of the Ambrozia project, so it was only a natural choice for a single.
Continuing our recent love for all things Swedish, Claes Rosen has been assigned remix duties. Previously we roped him in to remix Genuine Fakes' 'Because Of You' that came out on 19BOX RECORDINGS a while back. Not content with just house music, Claes is also known as one-half of L-Wiz - a foray into the genre of dubstep with Ola Naslund. Claes Rosen has long-since established himself as the "man of melodies" and never ceases to amaze us here at 19BOX Towers. He has remixed many well-known names over the years, including Stonebridge, Add 2 Basket and Dinka. Here Claes works his magic by taking the original and throwing a layer of breakbeat underneath.
RELEASE DATE : 2012.08.27(beatport) , 2012.09.24(other)