19BOX056










1.ORIGINAL MIX
2.DJ 19 & DENIS BABAEV REMIX
3.THOMAS PENTON REMIX
OZGUR OZKAN DJ 19 DENIS BABAEV THOMAS PENTON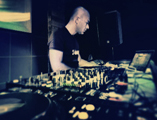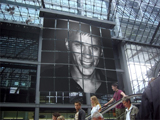 PRESS
Ozgur Ozkan makes his debut on 19BOX RECORDINGS after having graced his talents on other labels such as MISTIQUEMUSIC, DEEPSESSIONS RECORDINGS, CARICA RECORDS, PURPLE CAT DIGITAL etc.
Ozgur is from Istanbul, Turkey. He's been producing tracks since 2007 and has delivered remixes to top labels such as PLUSQUAM RECORDS, BELLARINE RECORDINGS, 7 SEAS RECORDS, JETLAG DIGITAL and many others. "Calm Before The Storm" is not his usual progressive style. It shows the range his has as an artist and would be a good track for warming up a club or starting out a set. The intro of the beginning of the track starts out beatless and the drums gradually creep in. His standard layering of his trance-y sounds round out the original version.
The remix is done by none other than label boss DJ 19 & the Ukraine's Denis Babaev in a dance floor devastating collaboration. Their remix features a hypnotic loop, which leaves plenty of space for the intricate percussion and bleak atmospherics.
An additional remix comes from long-time 19BOX RECORDINGS friend, Thomas Penton. He's been one of the main producers of 19BOX RECORDINGS' output for over a decade. A fierce combination of electro sounds and buzzing synths insure everything reaches mayhem-like proportions - just as we'd expect out of Thomas.

RELEASE DATE : 2012.06.13(beatport) , 2012.07.11(other)