19BOX036
JAFROSAX / XPOSURE










1.DJ 19 & NOEL SANGER REMIX
2.BLUE SATELLITE REMIX
JAFROSAX DJ 19 NOEL SANGER BLUE SATELLITE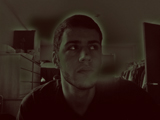 PRESS
19BOX(JUKEBOX) RECORDINGS has closed a deal with JAFROSAX. JAFROSAX is the project of KAZUKI KA-TSUTA from the famous Japanese jazz-fusion band DIMENSION. JAFROSAX mixes KATSUTA's saxophone playing with great vocalists layered to the sounds of house, drum'n'bass, chillout and broken beats. YUKIHIRO FUKUTOMI, JAZZTRONIK, MAKOTO, DJ MITSU THE BEATS and VIKTER DUPLAIX are amongst some of the wealth of talent that has been assembled together on this project.
19BOX RECORDINGS licensed and released JAFROSAX's "Saxtatic" – which was produced by DJ 19 & THOMAS PENTON in 2006. "Saxtatic" received positive reactions from DJ's like MOUSSA CLARKE, ANTHONY PAPPA and many more. 2010 sees JAFROSAX move from the KONAMI label to 19BOX RECORDINGS.
"Xposure" was produced by DJ 19 & NOEL SANGER, who delivered a remix on "Saxtatic" too. As a result they have expanded and remixed the original by and added new acidic house flavours.
Rising stars BLUE SATELLITE delivered a fantastic reinterpretation in the indie-disco realm.