19BOX035
VALID EVIDENCE / JOURNEY SEASON 2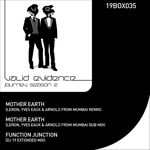 1.MOTHER EARTH(LERON, YVES EAUX & ARNOLD FROM MUMBAI REMIX)
2.MOTHER EARTH(LERON, YVES EAUX & ARNOLD FROM MUMBAI DUB MIX)
3.FUNCTION JUNCTION(DJ 19 EXTENDED MIX)
VALID EVIDENCE LERON & YVES EAUX ARNOLD FROM MUMBAI DJ 19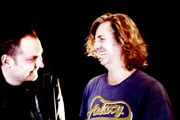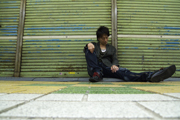 PRESS
VALID EVIDENCE is Japanese Balearic outfit formed by DJ 19 & YU-TA. This is the second installment of a remix collection, which was originally taken from their debut album "This Is A Journey Into Sound".
LERON & YVES EAUX from Holland have prepaired 2 mixes of "Mother Earth" with help of new act ARNOLD from Mumbai, India. The original has a CHICANE-esque sound, but they have added techy element to the track. LeRon & Yves Eaux have had many productions on different labels such as LITTLE MOUNTAIN RECORDINGS, VAPOUR, SPROUT, RESTART, NOIR MUSIC, BABYLON, TRIBAL VISION, PROTON and BAROQUE. They've also remixed for SANDER KLEINENBERG, SIMON & SHAKER, RENE AMESZ and DEEP FOREST.
"Function Junction" is a sax driven and JAYDEE-esque dance tune that features as the highlight of the album. DJ 19 has expanded and retouched it for the dance floor.