19BOX034
DJ 19 & BJORN FOGELBERG / YOZAKURA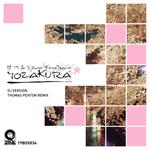 1.DJ VERSION
2.THOMAS PENTON REMIX
DJ 19 & BJORN FOGELBERG THOMAS PENTON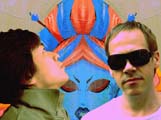 PRESS
19BOX RECORDINGS's 34 release : "Yozakura" by DJ 19 & Bjorn Fogelberg, with a remix by Thomas Penton.
'Yozakura' means 'cherry blossoms in the evening' in Japanese. DJ 19's hometown in Japan has a custom that people eat and drink alcohol under cherry blossom trees. When Sweden's Bjorn made a visit to Japan, he enjoyed this Japanese piece of Japanese culture. As a result, DJ 19 teamed up with Bjorn and soon thereafter, 'Yozakura' was born.
This package includes 2 mixes. The first mix was done by DJ 19 & Bjorn Fogelberg themselves and stems from DJ 19's "Phuturefunk" album. Bjorn is well known as a remixer of Matt Darey, Ricky Ryan, Dumb Dan and Timo Garcia & Ricky Stone. The original mix was expanded and made into a club mix known as quite simply, the 'DJ Version'. The 'DJ Version' doesn't depart from the original and uses a funky and groovy bassline as it's driving elements and will push any dancefloor.
The other remix is by 19Box's veteran producer, Thomas Penton. Penton has been releasing on the label for years and also has had several collaborations with label head honcho DJ 19. Penton takes the original and keeps many of the original stems, but manages to take it up to 11 and give the tune a peak time attitude that is hard to argue against.