19BOX025
JULIANNE / AND I LOVE TO SAY GOODBYE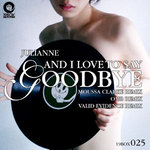 1.MOUSSA CLARKE REMIX
2.OMB REMIX
3.VALID EVIDENCE REMIX
JULIANNE MOUSSA CLARKE OMB



Julianne, originally from Sydney, the soulful Australian singer/pianist/songwriter,and painter is currently based in Tokyo. And she is also known as a vocalist of AMBROZIA, DJ 19's chillout/electronic recording outfit. "And I Love To Say Goodbye" is taken from "Timeless ", a self-produced album of original songs fusing together elements of world, jazz and pop. But 19BOX RECORDINGS delivered 3 wonderful remixes with Moussa Clarke, OMB and Valid Evide
Moussa Clarke remix is a driving slice of old-school piano house that will surely please fans of his past work. This is a peak time stuff, and of course the production is top notch, as you would expect from an artist of Moussa's caliber. He unleashed his first track in 1994, working with Jamie White under the moniker Party Faithful. "Let There Be House" initially came out on Oven Ready, a label Moussa set up. The track was soon snapped up by XL Recordings and even made the UK's Top 50. Moussa and Jamie continued to collaborate - evolving into the PF Project, they produced the massive "Choose Life", which sampled the actor Ewan McGregor's anti-establishment rant from the cult movie "Trainspotting". Starting out as a cool bootleg for the clubs, the track exploded into the Top 10 when Positiva officially released it in 1997. Moussa and Jamie returned to the charts soon after as Tzant, with a ubiquitous speaker freaker called "Sounds of Wickedness", then Moussa hooked up with Nick Hanson under the alias Musique to deliver "New Year's Dub". Their ballistic bootleg was signed to Universal back in 2001 – the year Moussa's Miami Winter Music Conference took an exceptionally surreal twist when Universal sent the starstruck pair to meet U2 in Florida to film the video for the single. As a producer par excellence, he has built up a mind-blowing body of work over the years and his name is credited on more than 150 tracks and remixes. He has remixed a huge range of artists, including Adamski, Afrika Bambaataa, Monie Love, Nitin Sawhney, Phats & Small and more recently, Simple Minds, Wally Lopez and Jody Wisternoff.
OMB remix takes the tune into a deeper direction. OMB is Daisuke Yamagishi's solo project who is running FRAME RECORDINGS.
Valid Evidence hails from Tokyo and is a production duo. Named checked by the likes of Afterlife already. They will release a debut album "This Is A Journey Into Sound" in Sep. For this release, Valid Evidence takes influences from Art Of Noise and produce a stunning chillout soundscape.
APPEARS ON
STADIUM JAKARTA ESSENTIAL
PARTY 4 THE WEEKEND