CARL TREGGER / FIRST TIME EP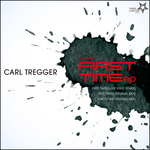 1.FIRST TIME(GENE KARZ REMIX)
2.FIRST TIME(ORIGINAL MIX)
3.EMOTION(ORIGINAL MIX)
CARL TREGGER GENE KARZ


PRESS
PARK LIMITED MUZIK's 35th release is the fantastic 'First Time EP' from French producer Carl Tregger. We are fortunate to be able to release these two deep and emotional tracks. Carl has released many tracks, mainly on Lenny Fontana's KARMIC POWER RECORDS. Fans of our sister label will recognize his track 'Nostalgia' from the 19BOX RECORDINGS' compilation "Tokyo Night Lounge". Regardless, this is his first official debut single on 19BOX RECORDINGS / PARK LIMITED MUZIK.
On the remix side we have a very serious rework by none other than Gene Karz. Gene's take on things makes for a truly massive release and definitely not one to miss! Hailing from from Belarus, he has gained attention from some of the best known names in techno and hard techno scene. You can find his name attached to labels such as ORGANISM, ITALO BUSINESS, AUDIO ELITE, NAKED LUNCH, ELEKTRAX RECORDINGS, RENESANZ RECORDS, SABOTAGE, YIN YANG RECORDS, etc.
RELEASE DATE : September 7th, 2015(beatport) , October 5th, 2015(other)
SERGIO PARDO & OSCAR GS / READY FOR SUMMER EP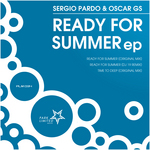 1.READY FOR SUMMER(ORIGINAL MIX)
2.READY FOR SUMMER(DJ 19 REMIX)
3.TIME TO DEEP(ORIGINAL MIX)
SERGIO PARDO & OSCAR GS DJ 19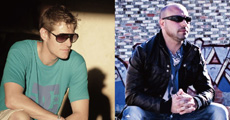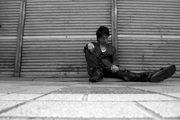 PRESS
PARK LIMITED MUZIK is proud to make available its debut release, the 'Ready For Summer EP' by the Spanish production team of Sergio Pardo & Oscar Gs. This sees label boss DJ 19 indulge in his trademark phuturefunk style with his remix. Sergio Pardo has teamed up with fellow producers such as Bryan Cox, Andre Lesu, Josh Love and many others. Oscar Gs aka Ordinary People is the label manager of WE LOVE HOUSE RECORDINGS and has contributed two tracks to this EP. The first track, 'Ready For Summer', is a cross in between techno and house that has simple yet very effective bassline with pulsating stabs.
The second track, 'Time To Deep' has a voice over that mixes classic tough beats and throbbing bass sounds that take influence from the UK hard house era of producers such as Sharp Boys.
Buckle up, strap in and put on your dancing shoes and get ready for the summer!
RELEASE DATE : August 3rd, 2015(beatport) , August 31th, 2015(other)
DANICODJ / DON'T KNOW WTF EP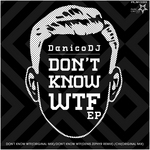 1.DON'T KNOW WTF(ORIGINAL MIX)
2.DON'T KNOW WTF(DENIS ZEPHYR REMIX)
3.CHI(ORIGINAL MIX)


PRESS
DanicoDJ is back on PARK LIMITED MUZIK after his stunning remix of DJ 19's 'Wanna Kill U'. He's a young talent from Colombia and has been released tracks on labels such as 1994 MUSIC, HOUSE PARK RECORDS, BULLET PROOF RECORDS and so forth. This release sees him deliver two tracks with his trade mark tech house sounds that combine groovy and funky elements that are driven by a pulsating bassline.
An absolutely slammin' remix comes courtesy of our favourite Ukrainian, Denis Zephyr. While he is mainly known for his progressive house productions, he has also released many minimal, tech house and deep house tracks as well and he steps into that territory here. Over the years Denis has released tracks on labels such as BQ RECORDINGS, CALLOTE, DUSHE LABEL, ADRO RECORDS and many more.
RELEASE DATE : June 29th, 2015(beatport) , July 27th, 2015(other)