PLM013
JAY KAUFMAN / MOMENTUM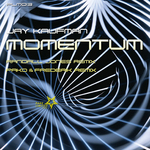 1.RANDALL JONES REMIX
2.PAKO & FREDERIK REMIX
JAY KAUFMAN RANDALL JONES PAKO & FREDERIK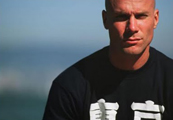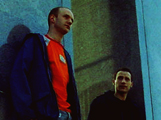 PRESS
PARK LIMITED MUZIK presents Canadian DJ/producer Jay Kaufman and the single "Momentum". We have a HUGE remix package with remixes from Randall Jones and Pako & Frederik!
Jay Kaufman's tracks have seen releases in movies ('Rolling'), licenses to DJ mix compilations such as 'Slinky Trans:Atlantik', 'San Francisco Love Parade', etc. He has seen plays from the biggest DJ names out there. Nick Warren, Anthony Pappa, Danny Howells, John Digweed, Graham Gold and many others from the DJ glitterati have all at one point or another played a Jay Kaufman track. Signings and remixes to labels like SONAMBULIST RECORDINGS, BELLARINE RECORDINGS, L2, FULLBODYSOUNDSYSTEM, ENDEMIC DIGITAL, UNRIVALED MUSIC and of course PARK LIMITED MUZIK have helped attain a global status for Jay's music production skills.
On the remix duties, Randall Jones is known, worldwide, as being amongst the most talented and experienced DJs and producers in the field of dance music. In 1997 Randall turned his talents to production and with the help of mentors King Britt and Josh Wink, he got an internship in a top recording studio in Philadelphia. He began refining his sound and in 1998 formed Tigerhook Corps. As talented members joined the fold of the Corps, Randall work, both with Tigerhook and solo, began to be recognized worldwide. Originals and remixes were released by the best labels in the world, including house labels like SHABOOM and END RECORDINGS, as well as more progressive and tech styled labels like BEDROCK, RENAISSANCE, HOOJ CHOONS and SAW RECORDINGS. Randall is always busy in the studio, engineering a new single or remix. He released a full length artist album "The World:By Night". Keep an eye out for his record label, MYNT MUSIC.
Pako & Frederik met in Arnhem, where they lived back then in 1992. In 1993 Pako & Frederik brought their two styles together which resulted in their first collaboration "Vauvenages" (produced together with DJ Remy). From this moment on Pako and Frederik joined forces to produce numerous club-hits. World-wide recognition soon led to numerous requests for their remix work, with their remix credits appearing on NERVOUS, WGW, DMC UK, BEDROCK, ACETATE, QUAD-CODED and more. Their tracks featured on compilations mixed by: Sasha & Digweed ('Northern Exposure' + 'Live in Sydney'), Carl Cox ('F.A.C.T.'), Anthony Pappa ('Renaissance'), Jerry Bonham ('Spundae') to name a few. The "Atlantic Breakers" album from GU made their name just that much bigger.
RELEASE DATE : 2011.01.31(beatport) , 2011.02.28